Employment
What is a perfect job? Perhaps, there is no single definition of this concept, since everyone is guided with their own priorities in the choice of employer. However, the odds are that Hexa can become your ideal place of work. Why?
Because since the very foundation of our company we have made up our mind to manage our business based on the experience of Western companies. Among many other things, it implies individual approach to every single employee and the treatment of time as invaluable currency.
Because we are constantly working towards optimization of our work process.
Because by becoming one of us you find yourself in the environment of your kindred spirits and secure their incessant support.
Because we value our devoted employees and try to do all in our power to make them feel comfortable.
Last but not least: because we are ambitious enough to achieve our goals, develop and hit the leadership position in the IT market.
We do not follow the practice of using slave labor, so from the very first day of your work with us you are an official employee with an appropriate social package.
We understand quite well that a person cannot work productively and for a long time simply as a volunteer.  That's why we offer our candidates adequate reward for their high-quality work.
When a person acquires new knowledge and faces challenges, their professional qualities are improved. This is what supplies them with energy and inspiration for their most daring undertakings.
It's impossible to manage a company without generally established rules, but it's important to remember that every employee is a personality. With this in mind, we do our best for our employees to feel valued and recognized.
Our benefits
Sweets every day
Our brain needs energy. Chocolate, sweets and fruits are the best ways to refill its supplies.
Games
Ping-pong, table football, or a chase in Need for Speed? Desktop games or Jenga? Choose the method of relaxation you like best.
Great Office
Located walking distance from Podil – the most beautiful district of Kyiv and a 10-minute walk from Taras Shevchenko station. Large and ergonomic!
Car and bicycle parking lot
Don't worry for your car or bicycle. The closed parking lot is under protection round the clock.
Movie Theater
A perfect way to relax after a stressful working day is watching the final episode of your favorite TV series.
Software as requested
We will provide you with everything you need – from the latest version of Photoshop to specialized programs for developers.
Sports equipment
Pump your muscles, not your brain only! A light work-out increases your productivity and helps you stay fit.
Library
Following the concept of life-long learning, we encourage our employees to broaden their knowledge.
No dress code
We want our staff to focus on the work results rather than on the choice of the most suitable necktie.
Football
Unfortunately, we do not play in the professional league yet, but we can sure make a great company to play with.
Corporate event
We do not invite Andriy Danylko or Madonna, but their absence does not make our events less entertaining.
Paid taxi
If you have to work late for some reason (preferably related to your work duties), you will still get home safely. At our cost.
How it works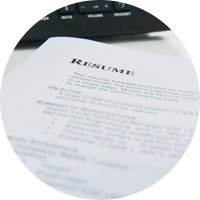 Send us your CV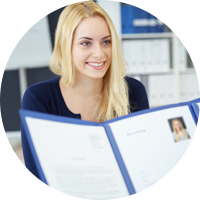 Come to the interview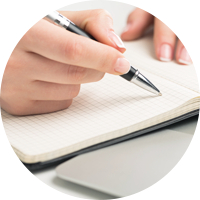 Pass a test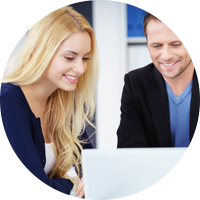 Become one of us